Explore
I spent my weekend in Washington D.C. for the presidential inauguration. It was amazing. One of those once in a lifetime experiences. I walked the streets, took in monuments and museums, and enjoyed the company of the people who accompanied me on my trip.
Did I mention that I was with 17 high school students?
By far, being with the students was one of the best parts of the trip. Spending so much time around this wonderful group of high school students reminded me of something important. The importance of exploration.
At several points throughout the weekend, a few of the students branched off the group to spend time with one of the chaperones on the trip. Most of the time these conversations were inquiries about the future…about what to do to get where they want to go.
These were really fun conversations. The world is open to them.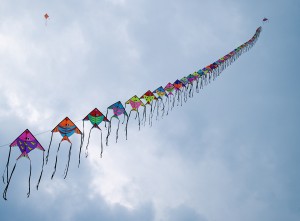 The one thing that the chaperones (myself included) tried to get across to the students is the importance of exploration…of not limiting yourself and believing in yourself.
These conversations reminded me of many that I have had with my clients in the therapy room. I have sat with many people who feel that they have limited/failed themselves for some reason or another.
If we are honest with ourselves it is never too late to explore…The amazing thing about our lives that we sometimes forget is that it is never too late to explore. Yes, relationships, children, jobs, commitments, and finances can and do get in the way.
To hit the refresh button on an important relationship.
To pick up a hobby.
To learn something new.
To relearn who you are.
Explore. It really is never too late.
You may be interested in...