When you are caught in the middle…
Have you ever felt like you are caught in the middle of something? Not necessarily between two people but between two destinations (point A and point B)?
A lot of the circumstances that we face in life are those that have the potential to leave us feeling caught. I'm not quite sure if you are following me yet so let me explain.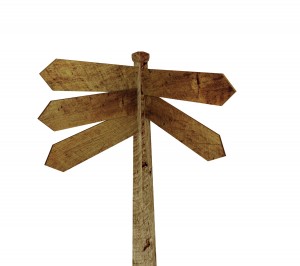 Take someone who has committed to something like college or graduate school…a rewarding and simultaneously grueling experience. I think (from personal experience and the stories of others) that there is great potential to end up feeling caught in the middle. You know that you have begun your journey, have successfully checked boxes off of the proverbial to do list, and you can even see the light at the end of the tunnel. But you then have then realization that even though all of those things are already done and you can see the light, you are not yet to point B and have a ways to go.
I think that the same can be said for clients who enter the therapy room. They make the brave first step of setting up an appointment, show up for the first session, and then attend several sessions getting to the point where they start to feel like they are able to see the light…only to feel discouraged by the realization that they are not yet to point B and have a ways to go.
Being caught in the middle is a challenging transitional point. We have usually learned much about ourselves and feel that we are ready to be at point B by the time that we have reached the middle.
This process is frustrating/painful/exhausting. When clients speak of being caught between point A and point B, I say to myself and to to them that it is a process but then I immediately follow with an eloquently worded statement of "but it sucks."
By the way, I do not wish to characterize being caught in the middle as a bad thing. It's just an awkward phase that we have to go through (like middle school), grimacing through the growing pains. Accepting that where we are now is okay and where we need to be and that where we will end up later will also be okay and where we need to be.
You may be interested in...