Stigma
"And so much of our experience is intangible. So much of what we perceive cannot be expressed. It's unspeakable. And yet, you know, when we communicate with one another and we feel that we have connected and we think we're understood I think we have a feeling almost spiritual communion. And that feeling may be transient, but I think it's what we live for." -Waking Life
What makes people decide to seek out therapy? I think that is a question that many people, including the very people who attend therapy, wonder about.
Mental health has long been a source of stigma for many. People who attend therapy are often viewed as weak…as people who are unable to do it on their own out of some profound personal failing. I am here to say that this is not the case.
It takes courage to attend a therapy session. It means putting aside your pride and opening your life to a complete stranger. Therapy is not an easy process. It is a journey that guides us to reflect on both the good and bad. It is an opportunity to connect with another person in order to communicate and share our story.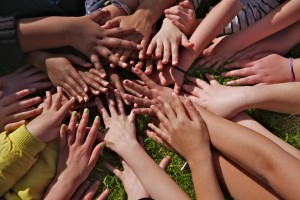 It saddens me to know that mental health has been stigmatized for so long. This stigma has prevented many from reaching out and taking advantage of the numerous mental health services that exist…the chance to connect with someone and share a story.
You may be interested in...