Where Were You On 9/11?
I can remember this day, eleven years ago, well.  As a freshman in high school, that morning was filled with, "what should I wear, did he just look at me as I walked by, why in the world does this class have to be so far away from my locker." Mundane, albeit perfectly normal, 14 year-old thoughts.
As I made my way to the choir room, I noticed that everyone was sitting on the floor, and the TV – which was never on – was playing the news. Sadly, my first thoughts were on how refreshing it was to be watching the news in class. Obviously, I had yet to grasp the magnitude of this day, and the repercussions it would have for our country. I sat down just in time to see the second plane fly into the second tower.
The rest of my school day was filled with conversation, questions, confusion, and finally… a small level of understanding.
At that time in my life, I had very little understanding of the outside world, the one beyond my day-to-day experiences. To this day, I feel grateful for the teachers who were able to calm student anxieties while also managing their own fears and who helped us to place ourselves in a larger context, as part of humanity with our hearts reaching to calm the horrors of others.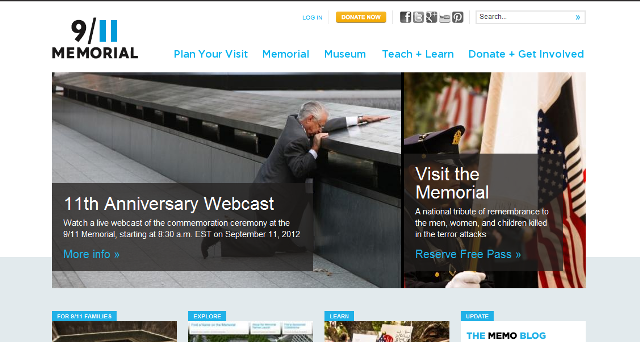 I feel inadequate to speak on the subject of today's anniversary, but I hope that you will take a moment today to offer solace to those who survived the attack – those present and the families – and, more importantly, to those who are no longer with us.
Please set aside a few minutes today to visit the website for the 9/11 memorial. They will also be playing a webcast today beginning at 8:30a.m. 
You may be interested in...