A Bite of Humble Pie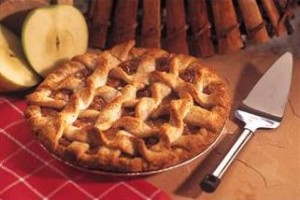 So there I was waiting in the subway for my train to arrive.  This was only my first day of navigating the NYC subway by myself.  As the friend I was visiting instructed me, "Put your train face on and look like you know what you are doing."  So I turned my "Suzy Sunshine" off and my typical smile transformed into a "what are you lookin' at!" grimace.
Well apparently I was much better at blending in than I ever thought.  Like I said, I was waiting for my next train to arrive when this family (obviously tourists, unlike me) approached me with a train map and a puzzled look on their faces.  "Do you know if this train will take me downtown?"  the dads asked.  Although part of me had a pure intention to actually help them find the right train, my grimaced alter-ego overtook my being and pridefully and confidently offered up the "correct" directions.
Finally, there was the train, we all boarded and the family happened to sit across from me.  Just as I was feeling pretty awesome about my new-found subway navigation skills,  I notice the dad asking another lady on the train for her opinion as to whether or not they were going the right way for downtown.  Unlike me, this lady was a true New Yorker and actually gave them the real inside scoop on exactly how to get where they were trying to go.  Turns out I was wrong.  And there I was, sitting directly across from this family, embarrassed.  Let's just say my "what are you lookin' at!" grimace quickly faded into a shameful look-away-and-pretend-like-I-did-not-see-that.
It is funny what happens in life that reminds us to be humble.  I don't know about you, but I can often get caught up in trying to be better or smarter and then end up in a situation that highlights the lack of humbleness and humility I was working from.  Perhaps I am sometimes afraid to show my true colors, to be vulnerable, to show my real self.  Maybe my cocky "train face" attitude is a defense mechanism that is trying to protect the softer "Suzy Sunshine" within me.
So, I invite you to come over on this lovely Monday afternoon and share a piece of humble pie with me.  Fresh out of the oven!  Let's toss around stories of how defensiveness and cockiness have gotten in the way of our true selves.  How could this bite of humble pie transform you, your life, and your relationships?
You may be interested in...