A Conversation
I enjoy reading. It is an escape for me on so many levels. It is also a way for me to challenge myself…to think about the things that I may not think about on a daily basis.
This wees, I finished reading We Were the Mulvaneys by Joyce Carol Oates and started reading Why Women Have Sex by Cindy Meston and David Buss. The first book tells the story of a family unraveling upon the revelation of the rape of the youngest and only daughter. The second book discusses exactly what the title promises…why women have sex.
It was not a conscious decision on my part to line these two books up back to back on my reading list but I am so happy that it turned out that way. Reading these two books has encouraged me to think about a conversation that is spoken but that is not spoken enough…violence . Emotional, physical, and sexual.
This conversation is one that has been gaining momentum over the past decade…something that I am relieved to be able to say. However, at the same time, it is one that can never go away. We can never stop talking about violence. It is something that affects our sons and daughters, brothers and sisters, close friends, spouses, neighbors, family members, and strangers. Not one person is born exempt from the possibility that he or she will somehow encounter violence.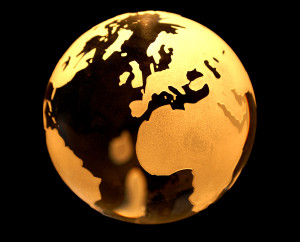 There is this taboo cloud that often surrounds the conversation about violence. Some are quick to dismiss the conversation altogether, some are quick to blame and point fingers, and some are simply unsure of how to have the conversation.
Regardless of what our own reason may be for avoiding the conversation, we need to enter into it. Together, we need to say that it is not okay. It is not okay for one person to hurt another whether that be emotionally, physically, or sexually. It is not okay to turn our backs on victims and/or to point blame. It is not okay to turn a blind eye to violence.
Words have the power to change. Words are especially powerful when they are exchanged in conversation with another…that's how we are able to take a step back and say this is not okay.
You may be interested in...