Let Yourself Be Notoriously Mistaken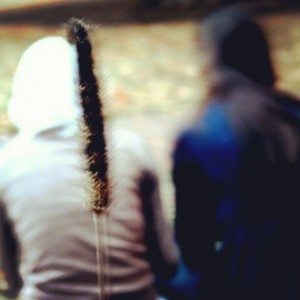 Run from what is comfortable. Forget safety.
Live where you fear to live.
Destroy your reputation. Be notorious.
–Rumi
I came across this quotation the other day, and it caught me off guard.
How often do we give ourselves permission to mess up? And out of those times, how often do we allow the mistake to be a big one?
Making mistakes is part of the human process. (And should I add an "unfortunately" or "fortunately" here?)
My husband and I talked the other day about what our own personal punishments are: his is guilt and mine is shame. (Quite the pair, eh?) We think back on our mistakes, and they are so incredibly hard to let go of.
That same morning, I was sitting in clinical supervision listening as my peers talked about the importance of self-acceptance. But I just felt myself tense up, stand my ground, and mentally scream, "No way!" I didn't want to do it because I recognized the consequences of the many, many mistakes I have made.
But really, what is the value in that? I've obviously learned valuable lessons from those mistakes. And even if I refuse to acknowledge that, in the least, I will be much less likely to make that same mistake again.

Shame and guilt can paralyze you – they keep you from putting yourself in any type of situation that might result in another mistake.


Don't be afraid to say "Wow, I really messed up here." Admit your mistakes, apologize to yourself or others, and release it. Stop holding on to the part of you that messed up. We all make mistakes.
How many opportunities have you missed because you were either afraid to mess up or scared to admit that you already had?  Get out there. Experience. Try. Fail. Cry. Laugh. Live.
You may be interested in...